OAIster is a union catalog of millions of records that represent open access resources. This catalog was built through harvesting from open access collections worldwide using the Open Archives Initiative Protocol for Metadata Harvesting (OAI-PMH). Today, OAIster includes more than 50 million records that represent digital resources from more than 2,000 contributors.
One of the biggest open access academic publishers of monographs. "We are now the hub of choice for a rapidly increasing international network of scholars who believe that it is time for academic publishing to become fairer, faster and more accessible." Their books are free online and available for sale in print. Authors retain their own copyright.
A UK-based international scholar-led open access publishing collective with a focus on critical and cultural theory. They have partnered with a number of groups and institutions, and published open access book series and journals, including Liquid Books, a series of experimental digital books open for online commentary and remixing. They also host OHP Labs projects to explore new forms of scholarly communication and theoretically informed critique.
A media studies scholars, students, and practitioners community network newly relaunched in 2018, promoting exploration of new forms of publishing within the field, in collaboration with NYU DLTS. Currently, they are running multiple projects including: In Media Res, a forum for analysis and discussion of media text excerpts on a weekly theme; The Field Guide, which brings scholars into dialog around professional, practical issues; and [in]Transition, a collaboration with Cinema Journal that explores the potentials of videographic criticism for film and video studies. Past projects include The New Everyday, MediaCommons Press, etc., and are now available as archives on their website.
An open access publisher of peer-reviewed academic journals, books and data. "We operate a highly cost-efficient model that makes quality open access publishing affordable for everyone. We also make our platform available to the Ubiquity Partner Network, providing the infrastructure and services to enable university and society presses to run sustainably and successfully."
Knowledge Unlatched offers free access to scholarly content. "Our online platform provides libraries worldwide with a central place to support Open Access models from leading publishing houses and new OA initiatives."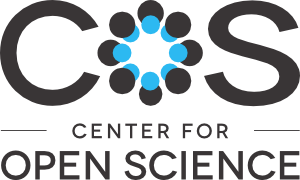 Center for Open Science provides tools, training, support and advocacy for research incentives. Collaborating with NYU Data Services, they launched Open Science Framework (OSF) at NYU, a research platform that provides free and open source project management support for researchers across the entire research lifecycle. See also: OSF Guide.